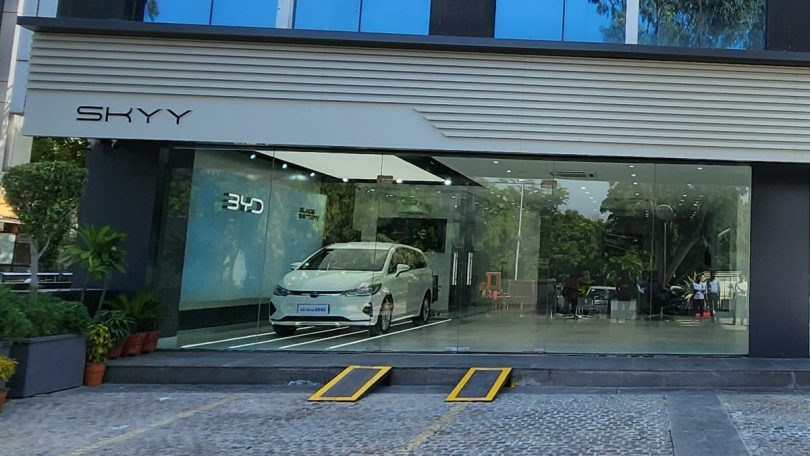 BYD, the Chinese electric car manufacturer, launched its first passenger vehicle dealership in Rajasthan on Thursday, the company's eighth in India. It will be operated by SKYY EVolution and will be located in Jaipur.
The showroom, which spans 3800 square feet and is located near Jawahar Circle, is outfitted with well-trained staff, a multi-car display, an EV charging station, and a customer lounge area, delivering consumers the finest in-class experience, according to the manufacturer.
With substantial expertise in the vehicle sector, SKYY BYD has a broad reach with its business encompassing the neighboring areas, allowing Jaipur residents to access first-class products and sustainable automotive solutions within the city, according to the company.
"The Jaipur region is one of BYD India's key markets," stated Sanjay Gopalakrishnan, Senior Vice President- Electric Passenger Vehicle Business. The demand for electric cars is growing in Rajasthan, and we are excited to be a part of the movement to advance sustainability. We are excited to join the state and pleased to see customers focused on better and more sophisticated technology; we feel our goods will be an appropriate choice and of special appeal."
"On the journey of strengthening our commitment to carbon-free mobility, we are delighted to associate with BYD India and deepen our cooperation in Rajasthan, and be part of the EV revolution in India," said Alop Mehta, Director of SKYY EVolution.
The market for NEVs in Rajasthan is expected to rise dramatically in the future years as new car consumers embrace greener technology while also seeking enhanced safety features."