Tata Motors has changed its design strategy. They have started following the international standards in car design which is a very good move. Tata motors all car models are designed following their impact design 2.0 philosophy. Since Tata has changed their design method, its vehicle sales have also improved. Tata has always been the first choice of customers when it came to safety. But they always lagged in design and appearance.
Since the adaptation of their impact 2.0 design strategy, the Indian manufacturer has surprised the world with their unique and original designs. Be it Harrier, Altroz, or Nexon, they are all unique cars in terms of their appearance.
Tata is the first Indian car manufacturer to make safer cars. And now it has become a trend to make safer cars.
Tata Motors All car models
Tata Harrier 2020
Launched in 2019, Harrier is the most staked car of Tata. The SUV is based on the OMEGA Architecture. It is built on Land Rover's legendary D8 platform. Tata has upgraded its SUV to BS6 standards in 2020 with some new features. Harrier uses Kryotec 2.0 L turbocharged engine which delivers 170 PS (125kW) of power and 350Nm of torque. It has the most powerful engine in this segment. Available in both manual and automatic transmission. The Manual transmission version starts with an ex-showroom price of Rs.13.69 lakh with top variant priced at Rs. 18.95 lakh. The automatic version starts at Rs. 16.25 lakh with top variant priced at Rs. 20.25 lakh.
Tata Nexon 2020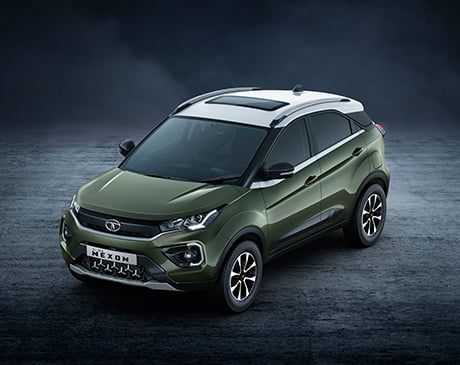 Tata Nexon is the first Indian car with 5-stars safety ratings from Global Ncap. It is a compact SUV that means its overall length is below 4 meters. With its stunning looks and bold design, Nexon looks a true SUV car. Nexon comes 1.2L Revotron petrol engine and a 1.5L Revotron diesel engine. The petrol engine delivers a power of 120PS with 17kmpl claimed mileage. On the other hand, the diesel engine delivers a power of 110 PS with 21.5 kmpl claimed mileage. The Petrol variant of Tata Nexon starts at an ex-showroom price of Rs.6.95 lakh and the diesel variant comes at a starting price of Rs.8.45 lakh.
Tata Altroz
Altroz is the second car from Tata with a 5-star rating for its safety features. It is the first Indian hatchback car that earned a 5-star rating in the Global NCAP safety test. Starting at an ex-showroom price of Rs.5.29 lakh, the premium hatchback comes in petrol and diesel variants. Along with safety features, Tata introduced some of the best-in-class features in the Altroz which makes it really a Gold standard car. The doors of Altroz open at 90 degrees, providing passengers easy access to the cockpit.
Tata Tiago
Tata Tiago uses the same petrol engine as Altroz. However, Tiago is smaller in dimensions. Tiago comes in petrol variant only. The 1199cc engine delivers an 86PS of power and 113Nm of torque. Tata gives a good number of choices in colour to its Tiago customers. Tiago comes in Victory yellow, Flame red, Tectonic blue, Pearlescent white, Daytona grey, and Pure silver. The interior of Tiago is also well equipped with the next-gen infotainment system, 8 speakers to give good quality of sound, apple car play, and android auto to remain connected while driving and a park assist display. The starting price for the manual transmission variant is Rs. 4.6 lakh while for automatic variation, it is Rs. 6.2 lakh.
Tata Tigor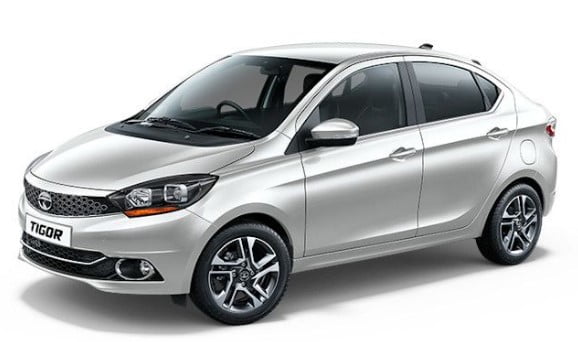 Tigor is the only sedan from Tata. It is based on Tiago platform and uses the same 1.2L Revotron petrol engine. It comes with manual and automatic transmission. The front look of Tigor is very much similar to Tiaga and at the rear, it looks like a coupe. Tigor is a sub-compact sedan and it is 3993mm in length. Tata Tigor is offered at an ex-showroom price of Rs. 5.75 lakh for its manual transmission variant.
Tata Hexa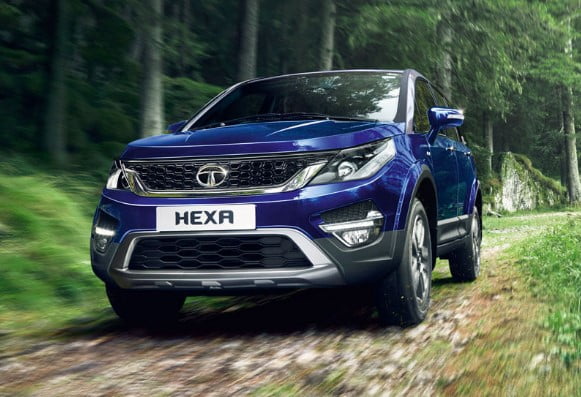 Tata Hexa replaced Tata Safari Storme in the 7-seater SUV segment. It was the only 7-seater SUV from Tata. Tata has not upgraded Hexa to BS6 norms yet. Offered at an introductory price of Rs. Rs. 13.69 lakh, Hexa comes in dual-tone five colour variants. Tata unveiled Hexa Safari edition in Auto-expo 2020, hinting about the new plans for Hexa. Until Tata makes clear about the future of Hexa, this muscular SUV production is at a halt.
Tata Gravitas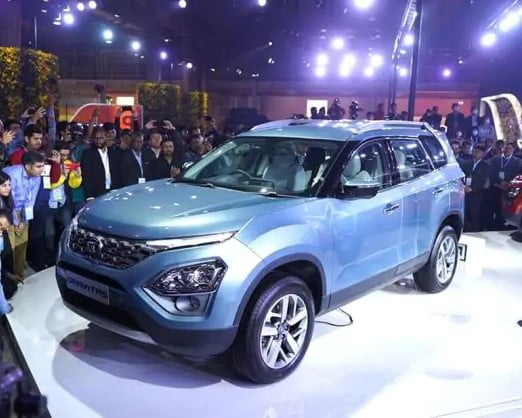 Introduced at the Auto-expo 2020, Gravitas is the brother of Harrier. It is a 7-seater version of Harrier. The looks and dimensions of Gravitas are almost similar to Harrier. Read more about Tata Gravitas.
Tata Motors All Car Models list and price
| | Models | Price Range (Lakhs) |
| --- | --- | --- |
| 1 | Harrier | 13.84 – 20.30 |
| 2 | Nexon | 6.99 – 12.7 |
| 3 | Altroz | 5.44 – 9.09 |
| 4 | Tiago | 4.7 – 6.74 |
| 5 | Tigor | 5.39 – 7.39 |
| 6 | Hexa | 10 – 15 (Expected) |
| 7 | Gravitas | 15 – 25 (expected) |
These are the Tata motors all car models currently available in the market except Tata Hexa and Tata Gravitas.