Volvo discovers the first pure electric SUV.
It was Unveiled on 21t September 2017
XC40 was named "CAR OF THE YEAR" by the magazine in 2018.
2021 Volvo XC40 – Looks and styling
The Smallest SUV launched by Volvo. The XC40 is the first Volvo to use the CMA platform. The platform was designed to get the best out of the interior space. The Volvo XC40 consistency scored 71 out of 100. The front and all wheels of Volvo come in 1.5-liter three-cylinder and existing 2.0-liter four-cylinder engines available in both diesel and petrol variants. The top speed of XC40 is 180 km/h. The price of XC40 is Rs 41.24 lakh in India. It has a Ground clearance of 211 mm.
The Volvo will be available in the R-design variant. It has various features in Volvo XC40 which makes them unique like the concave front grille and thor hammers DRLs.  The Volvo XC40 giving tough competition to the BMW X1, Mercedes Benz, Audi Q3 in the market. It is available in automatic transmission only. It is sold in India only on petrol.
Also Read: Volvo XC60 – Specs, Features and Price.
Exterior
It makes a bold impression and gives never forgotten experience. XC40 has large alloy wheels and a wide body that gives a strong presence. A day or night, see with LED headlights that feature Volvo light feature. High ground clearance gives XC40 a powerful stand and visibility.  It is available in 6 different colors (bright silver, Black Stone, etc.). It has glossy black skid plates on the front & rear and flashing brake light and a hazard warning. The fog lights in front give clearance to the road at any time.
An Interior to Encourage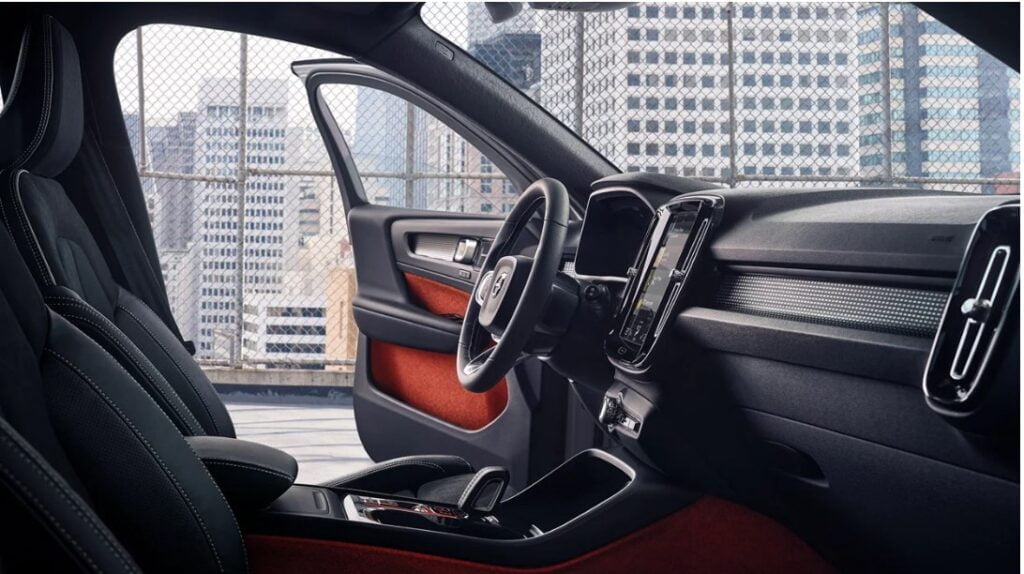 Volvo XC40 is a vehicle that will inspire you on every journey. Their comfortable seating structure makes everything better. XC40 has natural light with roof, characteristics rearview mirror, and Led lighting. These are designed to make and feel good. The metallic finish of the door handles feels great when touched. Led interior lighting makes the beautifully sculpted dashboard more attractive. XC40 has a really smart storage capacity just made to take care of luggage for the long journey or your hiking stuff. There is space down to the screen for wireless phone charging. And the cardholder near the dashboard, ample storage spaces for smaller things.
Music and entertainment facility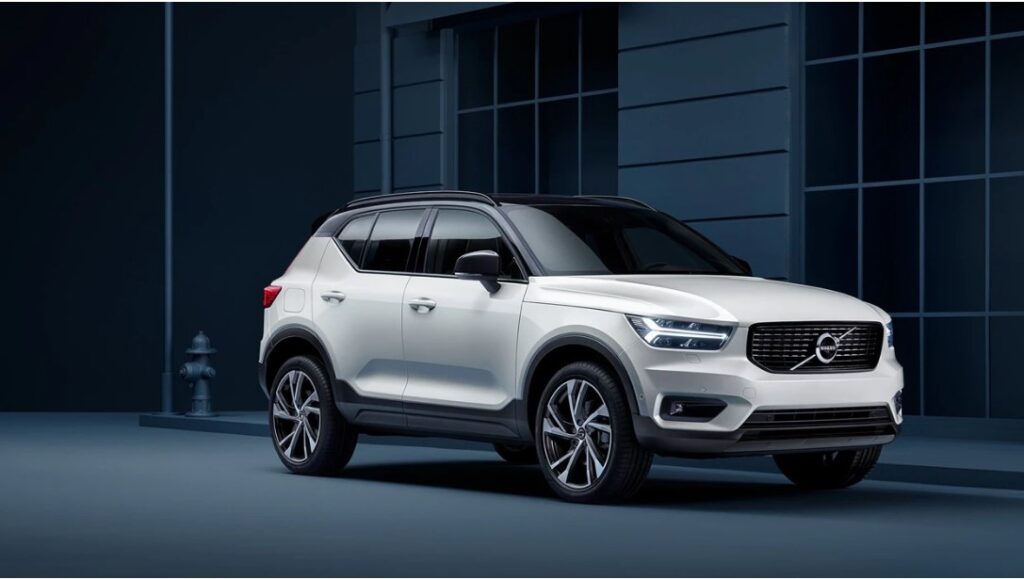 The Volvo XC40 features Air woofer Technology- a new type of audio speaker that brings a great base. Streaming services just in touch with apple car play and android auto that you can listen to music, news, etc. For a better experience, you got a Harmon Kardon premium music system.
Safety
A Volvo car safely words firsts, by Ongoing Mitigation by Braking the Volvo detects the car coming front the wrong side. Using automatic Steering Assistance, the system helps you to avoid collisions.  They have run-off road mitigation that detects you when going off-road unintentionally. It has a reverse parking camera to ensure safe parking. It also got two airbags at the front.
The Volvo XC40 styling Accessories
Give your Volvo the more superior look with an exterior styling kit. The roof spoiler has enhances the sporty look of your Volvo. And, Roof box designed by Volvo cars, Steel Grille provides a barrier between passenger and load compartment.  Get all-weather mats to be used in wet or dry any environment.