Everyone wants to go on a tour, but they are a bit confused when they are going to choose touring bikes in India. India has many premium touring bikes but the best is few. Choosing the correct bike for a tour or adventure is very much important because it leads the tour very much more interesting and enjoyable. So, here I come with a list of bikes with their description so you can choose wisely. And make a clear picture of the Best premium touring bikes accordingly to your preference.
Best Premium touring bikes: Things to keep in mind while purchasing
It is best if you got confirmation about your bike needs which is very much important. While purchasing touring bikes, the following things you should keep in mind which makes you choose a bike easily and more comfortably.
Budget-Friendly – It is the priority and most important factor when choosing touring bikes.
Comfortable- choose that bike only which is easy to handle and comfortable while riding. So, you can ride stressfully and enjoy your tour.
Test Ride – While purchasing a new bike, take a test ride so can clear all doubts.
Body Type – When you are going on a long tour the sitting position with comfort is important to take care of.
Prefer New One- Some people purchase a second-hand bike for getting on a budget but this is not the right choice. Always prefer the new one, it's a bit expensive for your budget but it's best for the future.
Don't Skip the Accessories – always take care of your safety, and purchase accessories while purchasing bikes as well like a helmet, quality Shorts, floor pumps, tire levers, spare tubes, and so on.
Here are the following lists of the best premium bikes
Kawasaki Versys 650
Kawasaki Versys 650 is the all Rounder bike which is best for Adventure. It has all features of adventurous bikes which you want. Its class is an adventure and touring bikes crossover. The Ex-showroom price of the bike is Rs 7 lakhs – 9.10 lakhs. The maximum speed is 200 to 210 km/h. The fuel taken is 20 to 22 km/I. the weight is 216 to 218 Kg. There are 6-speed gears in it. It is the perfect choice for a tourer who likes to do adventure for more than a while. It has all features which force you to pick this one.
Suzuki V- Storm 650 XT
We have another bike Suzuki V- Storm 650 XT in the best premium touring bikes of India which is attentive for highway and road tours. The bike has a full LED headlight which is useful to ride at night. Its Ex-Showroom price is Rs 9 lakh – 10.22 lakh. The fuel economy is 25.2 km/I. The maximum speed is 190 km/h. It has a strong following in Indian It has dual-channel safety which is good for rural areas. V-Storm is mated to a 6-speed gearbox with larger high gears from the tension-free ride. The bike is perfect for a touring adventure.
BMW F 900 XR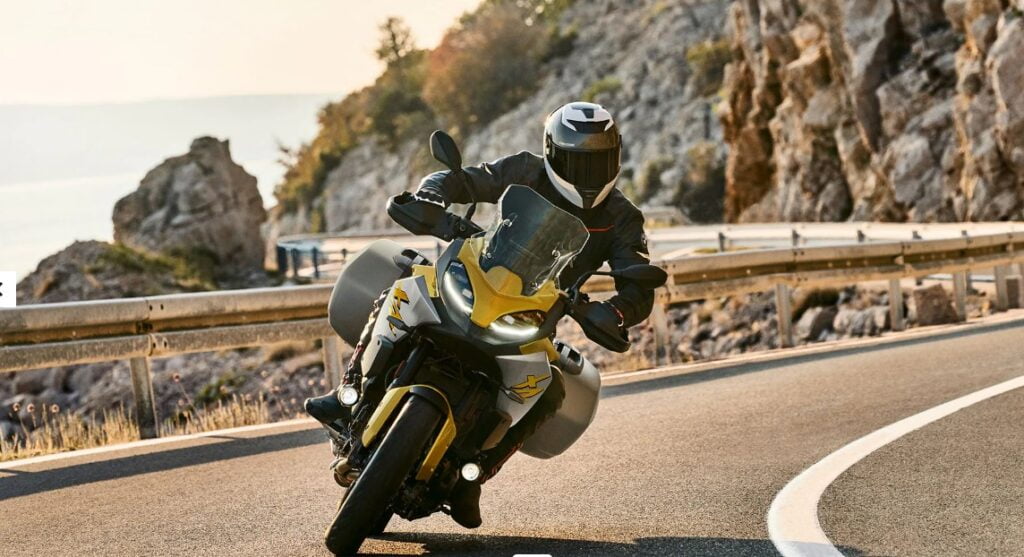 BMW F 900 XR is the most lightest and affordable touring bike in India. It is definitely worth buying because considering the adventure for long-distance. Its Ex-Showroom price is Rs 11 lakhs – 12.40 lakhs. The fuel economy is 23.8 km/I. The maximum speed is 200 km/h. It is available in 2 color options you can buy according to your favorite color. The F 900 XR had a weight of 219 kg. The seat height is 825 mm which nowadays people like to get a bike with a high seat. This bike is perfect for daily comfortable riding to any destination.
Ducati Multistrada 950
Ducati Multistrada 950 is a tourer bike used for hills and off-road riding as well as sports touring. It is available in 6 colors. The Ex-showroom price is Rs 12.8 lakh – 15.5 lakh. The fuel economy is 14.87 to 16.2 Km/I. The maximum speed is 180 to 182 km/h. The ignition type is electronic. Ducati made a premium touring bike which is more adventurous to ride. It has highly inventive new cruise control. Its seat height is 840 mm. It is a reliable and ideal motorcycle with all safety features and ease of riding. Its beautiful structure makes it appealing for a touring bike.
Honda Africa Twin
Honda Africa Twin is the most advanced off-road Bike. It is the only touring bike in India that has a dual-clutch automatic gearbox tuned for performance. The Ex-Showroom price is Rs 15, 35,000. The maximum speed is 200 km/h. It gives a mileage of 18 km/h. The fuel economy is 18 km/l on the highways. It offers various safety systems including's – dual channels ABS with super Moto mode, traction control, etc. The weight of the bike is 245 kg. There is no better premium bike than this. It is quite expensive but worth buying and makes your adventure interesting to super interesting.
BMW R 1250 GS
BMW R 1250 GS most famous touring bike with a larger engine. It is the best bike with both front and rear disc brakes, it comes with an anti-locking brake system. Its Ex-showroom price is Rs 16.2 lakh – 22.4 lakh in India. The fuel economy is 20 Km/I. The maximum speed is 200 to 210 km/h. It is one of the BMW GS family of dual sports bikes. It is very much comfortable for a long tour and worth every penny. This is a great bike for newcomers who are going to start the tour from the bike. It's a modest bike of India including all features that we are looking for in a premium bike.
BMW F 750 GS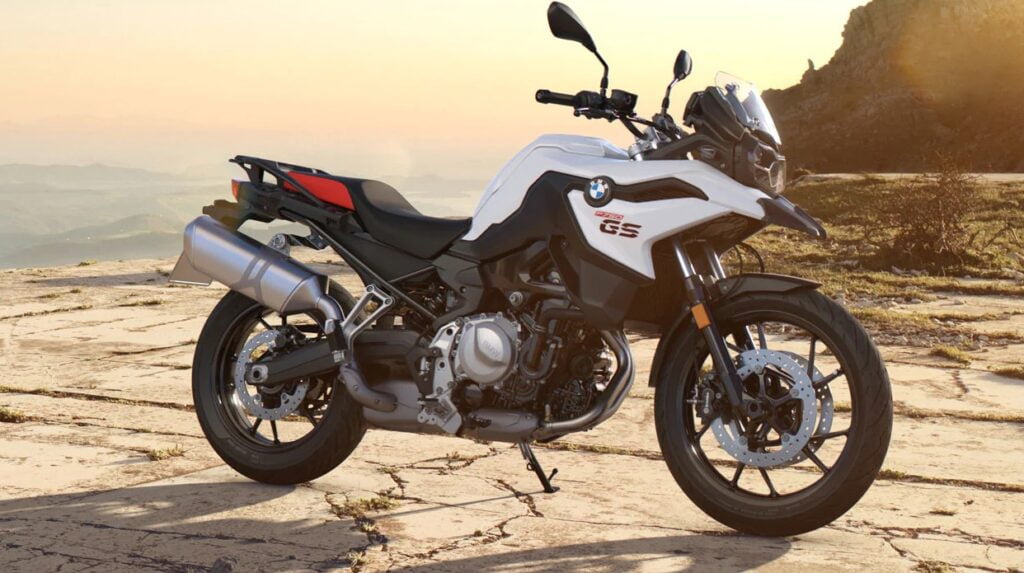 BMW F 750 GS is the most unique structure bike ad BMW always launches the best. F 750 GS is the best premium tour bike of India for an interesting and enjoyable tour. The Ex-showroom price is 12 lakh – 13.4 lakh. The bike is quite heavy at 224 kg. The maximum speed is 140 km/h. the fuel economy is 24.4km/I. There are various color options for this premium touring bike. It is budget-friendly. It has a superior grip and control over performance. So, this is a well-known brand and has its best features which force you to purchase this.
Now I think it's clear to you about the best premium touring bikes in India. So what you are waiting of go ahead and purchase the bike which you liked the most.
Keep visiting TAB – The Auto Blogs for more from the world of Automobiles.