A complete track-focused machine. 
Very lightweight car with all the aerodynamic elements. 
Muscular powertrain. 
The 2021 McLaren Senna was first unveiled at the Geneva Motor Show 2018. It is a track-focused hyperactive car and a third in the ultimate series of Mclaren after F1 and P1. Senna is legalized to use on the roads but one should avoid using it on roads.
It is a very light weighted machine. Its design has incorporated all the aerodynamics elements. The main intention for the design of this car was for fast lap times. This machine was very precisely designed without any compromise. This car gives a very thrilling and exciting driving experience.
2021 McLaren Senna Specs & Performance
The Power House – V8 Engine
McLaren M840TR, 4.0 liter, the V8 engine is the source of its power under the hood. It generates a maximum power of 825PS at 7250rpm and a maximum torque of 800Nm at 5500rpm. This shows that this engine performs extraordinarily and gives amazing results. This acts as a powerhouse of this beast. This machine gives ultra track performance. This engine could give you adrenaline in rush in your bodies by its performance. This beast has six points harness fixing points which are certified by the FIA, to make it ready for races.
Suspension & Transmission
Read Also: SSC Tuatara 2020 features, specs, and price
The McLaren Senna has a 7-speed dual-clutch transmission that delivers power to the rear wheel. It gives amazing handling. The derived suspension used is very precisely designed and acts very responsive to every command. The cornering and handling of this car give a very action-packed experience. It offers high-speed stability, agility, grip and boosts the driver's confidence. Its experience gives a very intense feeling.
2021 McLaren Senna Design
The structure of McLaren Senna uses carbon fiber for its strength. This helps in delivering incredible performance, handling, cornering, and gripping. The chassis design of the McLaren Senna has inspired the Monocage III R.  This chassis design makes it very track-worthy and prepares it for facing any challenge or competition. Because of its intense driving experience, it is not legal on roads but it is completely a track-focused car. It has enlarged front splitters and drives planes, which gives a very aggressive look to the car. Coming on to the rear part of the car, there is a rear diffuser and an integrated rear wing endplate, which gives a very sporty look to the McLaren Senna.
The Aerodynamics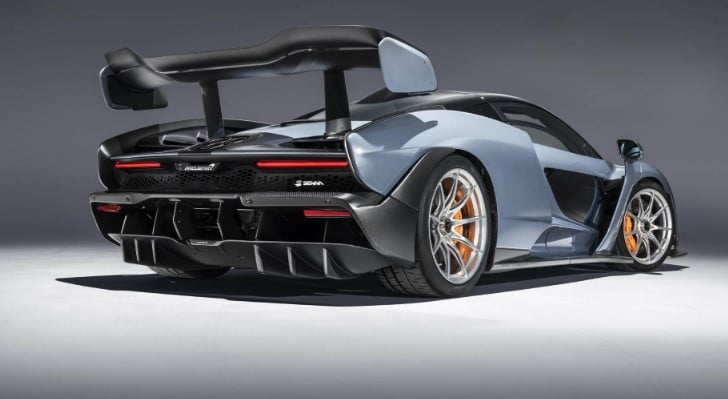 All the aerodynamic elements used in this car makes it give a very thrilling experience along with the downforce. The stunning changes in this car, really make it stand out. The active rear wing incorporates air brakes also. It also comes up with a drag reduction system (DRS).  These all changes make it a true game-changer. Because of the aero blades, it automatically enables either, to reduce drag whenever the car is at high speed or under breaking it increases downforce. This allows the McLaren Senna to be highly accessible and deliver striking performance.
It has a radar system?
Senna delivers performance only and the very minute detail of this car speaks about the hard work and innovation of the engineers. It has an anti-collision radar system, proving itself to be highly helpful during a race or on track. This Hypercar uses very high-end technology to keep itself safe from other cars. To know about the position and distance of other cars around you, the system will send you all the vital information required. It also sent alerts to the driver, if any car passes on the right or left. The car has sensors and the VBOX HD record video input which will record your performance and help you improve your techniques. It has an intercom system, which will enable you to have an easy flow of communication.
The premium designing of the 2021 McLaren Senna is a complete track machine. This car will really pump your heart with its performance on tracks. It is legal on roads and is only unleashed for track purposes. It is extremely agile and fast.