It is a truly global brand in over 100 countries
It is an unstoppable Zest
Available in 6-speed manual/Automatic transmission
Isuzu Hi-Lander: Specs and performance
Isuzu Hi-Lander is an All-Rounder car. It is launched in India on 10th May 2021. It has everything style, comfort, safety, beautiful structure. It has the power to move further. The price of this muscular pick-up truck starts from  Rs 16,98,000 vary from city to city but you worth every penny on this car. Hi-lander has radial tubeless tire which helps them to drive smoothly and constantly. Its maximum power is120 kW.
The front suspension is Independent double-wishbone, Coil Spring, and Rear Suspension is a Soft ride which is a very positive point of a car.  It has 5 seating capacity with most of the spaces. It is available in 7 different amazing colors Nautilus Blue, Sapphire Blue Mica, Red Spinal Mica, Silver Metallic, Galena Grey, Black Mica, White Solid you can choose your favorite color. It is stand out in millions in reliability and durability in Diamond-like Carbon piston and injectors, Strong iGRIP platform, Front Independent Double Wishbone Coil Spring Suspension.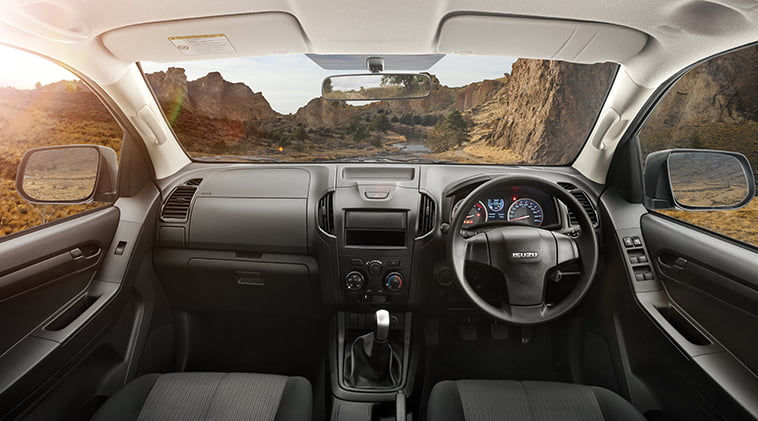 Luxury and comfort inside the pick-up truck Hi-Lander
From the Inside, Hi-lander has unbeatable comfort and more space which provides comfort like home. with various Features including central locking and start with Key and Air Conditioning System, two cockpits ergonomic design looks like a professional own cabin, front wrap-around bucket seats, flexible rear seats you can sit and sleep easily. The driver can easily drive comfortably with a 6 way Adjustable Seat.
If you are getting bored and want to listen to music and as well charge your mobile also. Don't worry, you get the feature of Multiple USB power outlets so, you can enjoy both. Hi-lander has a gear shift indicator and DPD & SCR shift Indicator to let you know when and where to take gear. It has a Vanity mirror on the passenger sun visor to protect you from sun-harmful rays. Overhead dome lamps for lightning in the car for the enjoyment of the aesthetic view.
The Muscular Body of Isuzu Hi-Lander
From the Exterior, Hi-lander is so stylish and looks great with their high-end finished work. An aerodynamic car-like styling gives them an eye-opening look with Chrome tailgates, B-pillar blackout films, body-coloured door handles, dark grey Metallic Finish Grille, Centre mounted Roof Antenna. These high-end features make this truck more stylish and versatile. Make everything good by taking its accessories In its back, bed line over rail you can enjoy your journey perfect and convenient. Sports bar, canopy, Door visor, rear combi lamp guard, Emergency seat, seat cover, a cargo bike carrier that's all you need it.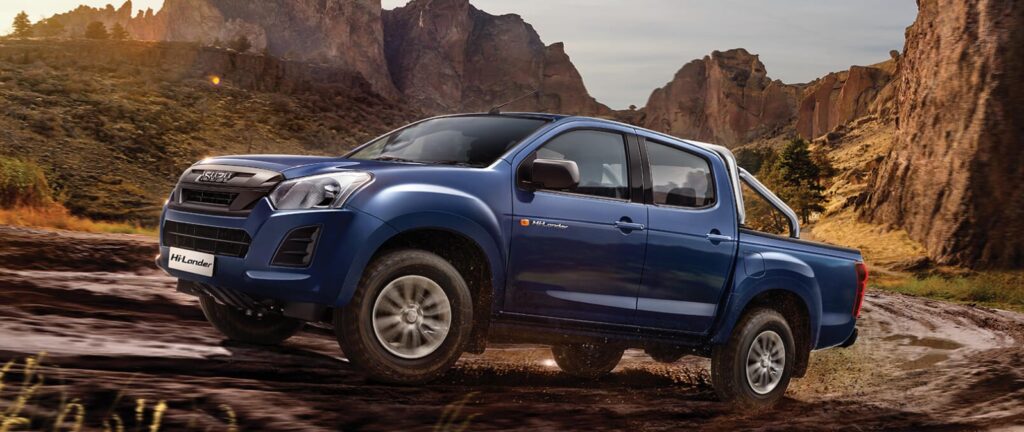 Hi-lander is perfect in terms of safety and security. Features like an anti-Skid brake system with EBD and Emergency Brake Assist helps to balance the vehicle during any mishap. The dual front Airbags got open when a car meets to an incident. It has a Rear Door Child Lock for the safety of children. The truck is made of a high tensile steel body with tailor–welded blanks. Along with these, it also has a driver & passenger seat belt warning system just to keep you safe. It's the best feature to remember your safety. Now, your safety is not only in your hands but also in Hi-lander Isuzu hands.
Keep visiting TAB – The Auto Blogs for more from the world of Automobiles.