If you are a fan of the Fast and Furious movie franchise, then you must have seen the stunt performed by Vin Diesel and Paul Walker in Furious 7. Lykan HyperSport was being jumped between two buildings in the movie that stunt made this sports car world famous.
Lykan Hypersport is a Lebanese limited production car.
The first hyper car created by W motors.
It was launched at Qatar Motor Show in 2013.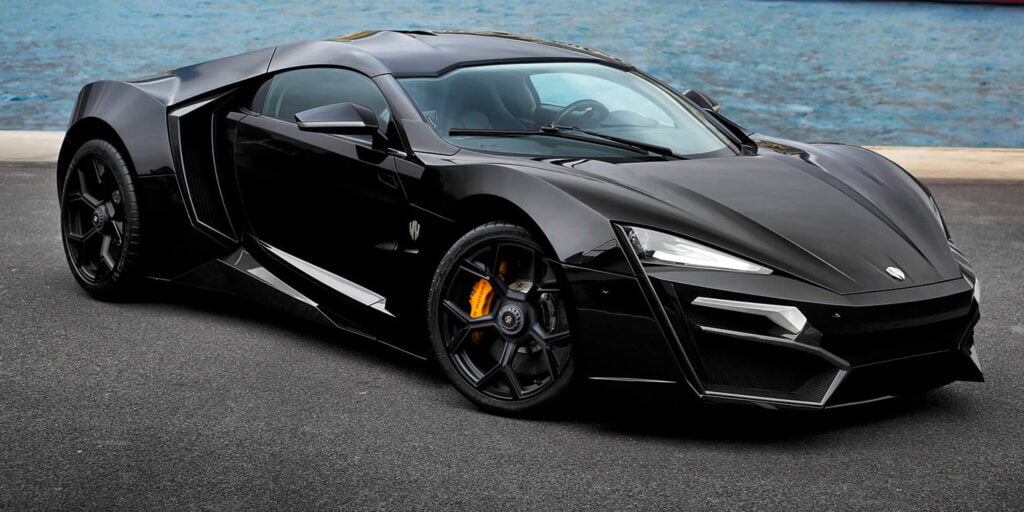 Read Also: Tesla Model S Specs and features
Lykan Hypersport is the most expensive hero car featured in the fast and furious Franchise. It is an Exceptionally fast and speedy car with an elegant and active look. It is a tough competitor to the Ferrari, Bugatti, Aston Martin, and Lamborghini. The Lykan HyperSport derives its power from a 3.7liter twin-turbocharged flat-six engine that makes it a fast-moving car. HyperSport is available with either a 6-speed sequential manual or a 7-speed dual-clutch PDK Transmission. With this powerful engine, this predator can run after its prey at a max speed of 395km/h. It is the highest speed of any car till now with aluminum wheels. Talking about the speed, you should check where does this supercar ranks in the list of top 10 fastest cars in the world.
The price of this super dashing car is Rs 4.8 crore in India. Available at a price of US$3.4 million makes it the third most expensive car at the time of production. Talking about the mileage of a sports car is an insult to it but this beast manages to give a mileage of 10.10 km/l on the highway. On the suspension side, HyperSport uses a Macpherson strut suspension on the front axle and multi-link suspension with a horizontal coil-over-shock absorber at the rear axle. Anti-roll bars further improves its stability.
Lykan HyperSport Exterior got a high-end finish
The look and appearance of any sports car must have an appealing design. Lykan HyperSport does this job very well. It stands apart for its looks. The sportscar is very stylish and matte classy from the outside. It is defeating in its style and classy sports look of the car. It has a carbon composite body and unique exterior paint schemes with unique W motors styling. It gives an extraordinary look to this car and the dynamic spoilers complete the exclusive design. With only 7 units in existence, the Lykan HyperSport is one of the most exclusive cars on the earth.
Interior of Lykan HyperSport is Eye Catching
Lykan hypersports has amazing and loving interior to get explore the world with a cup of coffee and enjoying a journey. It has Special W motor seats with carbon Fiber Shell for your comfortable and relaxing journey. The hypersport is the first car to have headlights with embedded jewels which gives them a royal look. Lukan Hypersports has electric exterior mirrors, trip computers, Bluetooth, Rear View camera, Alarm to alert you if something happens. It has integrated side airbags which helps you to defend in any incident. If you are getting Bore, you have the option of listening music with MP3 Media Player and premium Sound System now you can listen music at any volume with all fun and enjoyment. It has customizable Digital Dashboard, Tracking Device helps you track your car effortlessly.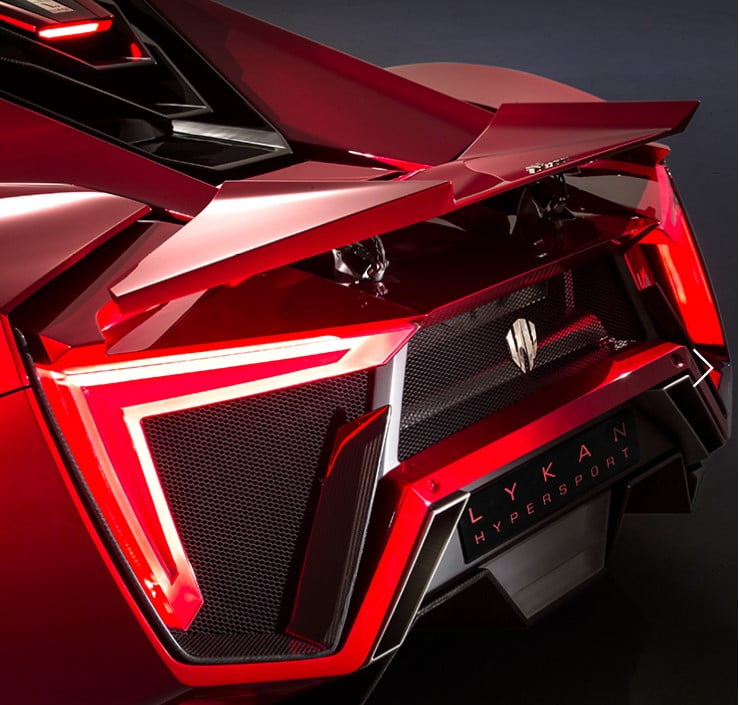 Safety and security of your Loved Ones
Safety is the most important and considered factor for everyone. It has Anti –locking brake system which helps you to take a break at the time of any mishappening, limited-slip differential. They are mounted longitudinally at the rear of the car as an active safety measure. It has 6 piston aluminum mono-bloc calipers ventilated, cross-drilled ceramic composite discs, Traction Control. The fuel consumptions Combined 13.5.
Keep visiting TAB – The Auto Blogs for more from the world of Automobiles.