Tata will finally start rolling out 2021 Safari to its customers from 22nd February onwards. Safari has remained one of the most loved SUVs for the Indians. With its new model hitting the markets, Safari has changed and improved a lot. Earlier named as Tata Gravitas, Safari is the three-row version of Harrier. You can call it a big brother of Harrier.
Tata Safari looks almost similar to Harrier but there are certain changes you will find that will prevent people from mistaking it as Harrier. Keep reading to find these variations in Safari.
Differences in 2021 Tata Safari and Harrier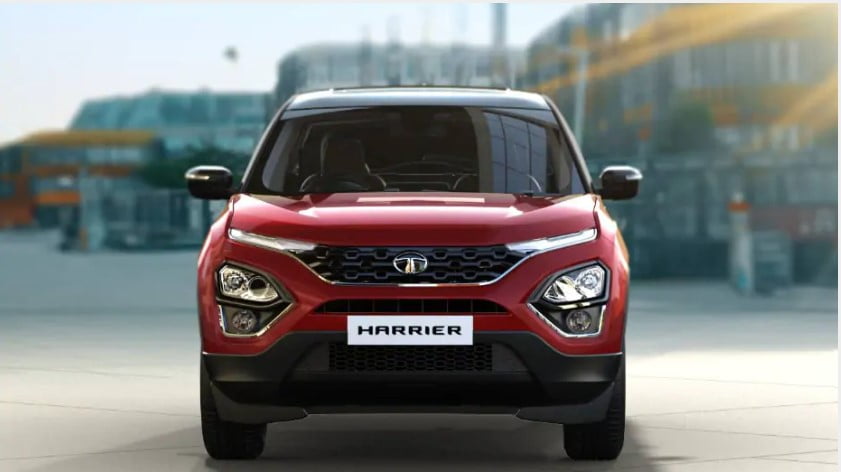 Safari is slightly larger than its younger brother. To accommodate the third row, Safari is made slightly longer. Specifically, The three-row SUV is 63 mm longer and 80 mm taller than its sibling Tata Harrier. Even though they both use the same wheelbase of 2741 mm, Safari offers a great amount of boot space as well. With 3rd row on, you get a boot space of 447 liters which is again more than Harrier.
Appearance-wise Safari and Harrier look almost similar. There are certain elements that you can use to distinguish Safari from Harrier.
The major difference at the front is the tri-arrow-designed front grill. Tata Safari uses the same tri-arrow design front like the Nexon does. Another difference you will observe is the color of the skid plate. The skid plate in the Harrier matches the color of the bumper but in Safari, the skid plate features a silver color. The same goes for the rear skid plate also.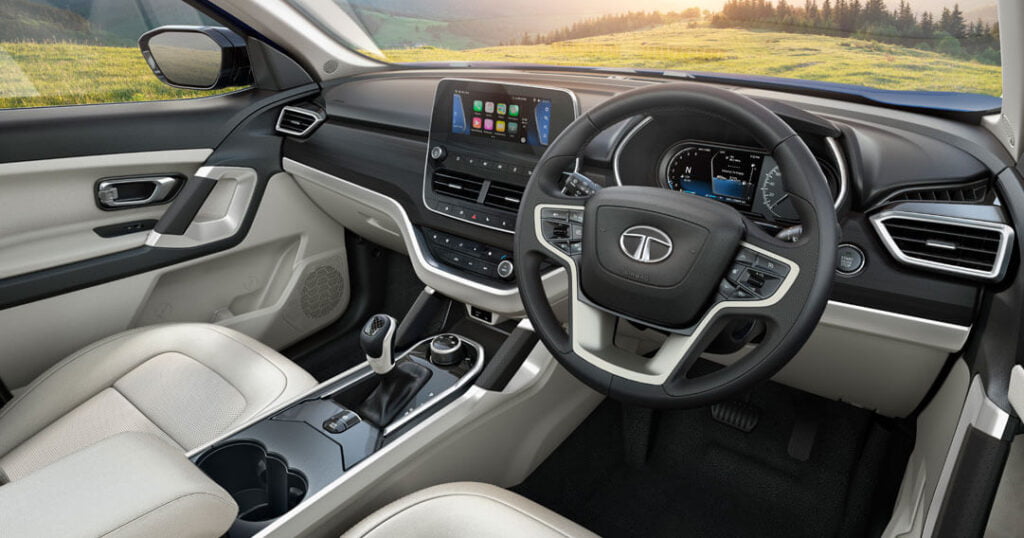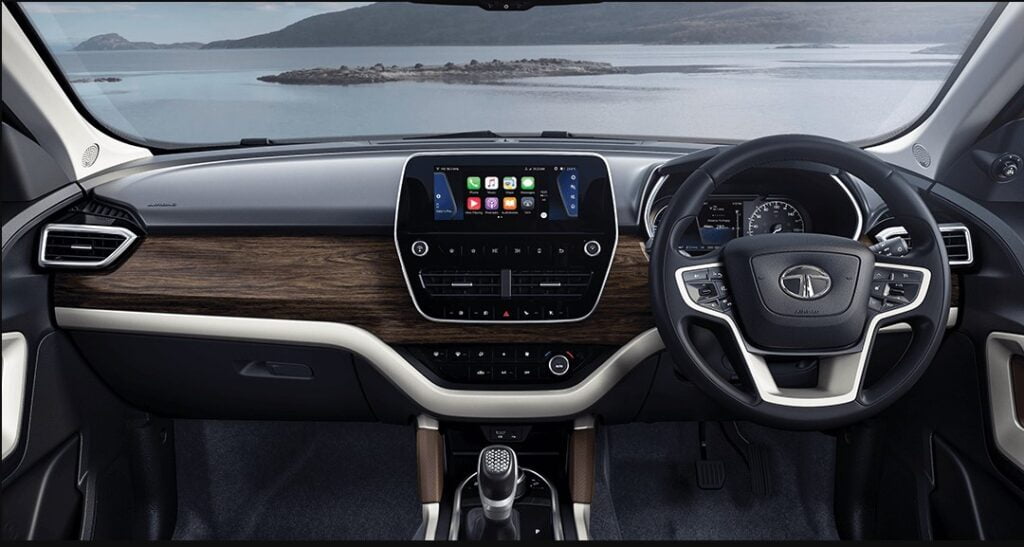 Also Read : Fastest Sedan in the World – 2021 Bentley Flying Spur
Inside the passenger cabin, the dashboard uses Ashwood finished dashboard unlike Harrier's Oakwood finished dashboard. The three-row SUV's interior is all white with black touch in between.
When you are in the driver's seat and if you don't remember whether it is Safari or Harrier, just bring your hand to the parking brake and you will instantly know it.
Another thing that you would not find in the Safari is the Iconic and stylish airplane-inspired parking brake. The parking brake lever is replaced with an electronic parking button. The new SUV from Tata also comes with iconic roof rails along with safari branding that is also missing in Harrier.
Tata Safari is currently available in three colors. Royale Blue, Daytona Grey and Orcus White. It is speculated that Safari will be made available in Camo Green also in near future.