Lexus has launched the limited edition of its luxury-sports coupe 2021 LC 500h. This limited edition is not limited in the sense of colors or body graphics. In fact, it is a variant of LC 500h with better aerodynamics, improved design, and some new design elements like a rear wing.
The LC 500h limited edition is a pure sports coupe that draws its power from a naturally aspirated V6 3.5 liter engine that delivers a maximum power of 220kW (295hp) and also 350Nm of the peak torque. For its hybrid, the coupe uses a 120kw electric motor that puts out 300Nm of torque. Overall, the sports coupe delivers a max power of 264kw (354hp).
Read Also: Lykan Hyper sports specs, features, and popularity.
Being this high-power sports car, LC 500h limited edition does not compromise on the fuel economy as well and can run 12.3km in just 1 liter of gasoline. This fuel efficiency is similar to daily commute cars that we use in our city traffic. And also it can reach up to 100kmph in just 5 sec.
Lexus motor's design language is inspired by the birds and the LC 500h limited edition showcases that design with a bold stance. It has a more refined aerodynamic design than its sibling variant.
Read Also: Top 10 fastest cars in the world
Special features of 2021 Lexus LC 500h limited edition
Rear Wing
The LC 500h limited edition features a specially designed rear wing that improves the yaw response of the sports car and its stability. The main thing about this rear wing is, it does all of this without increasing the drag.
Black Alacantara interiors
Alcantara suede is a synthetic textile that is very hard to wear out. Supercars or sports cars use Alcantara for their interiors. Now, the same goes with the 2021 Lexus LC 500h Limited Edition.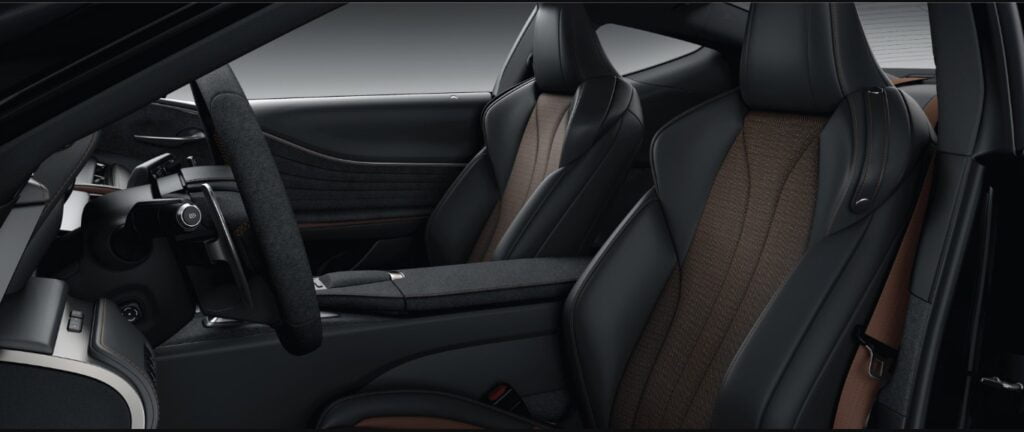 Carbon-fibre scuff plate
While entering the sports coupe, a Carbon-fibre scuff plate welcomes you. And the scuff plate reads " Lexus & LC Limited Edition".
Read Also: Devel Sixteen reaches the final stages of production, testing begins.
Exclusive wheels
The 2021 LC 500h limited edition also features the exclusive 21-inch forged wheels, unlike LC 500h that uses aluminum wheels.
Exclusive Colors
Lexus offers LC 500h limited edition in 3 exclusive colors – Balck, White Nova Glass Flake, and Sonic Silver.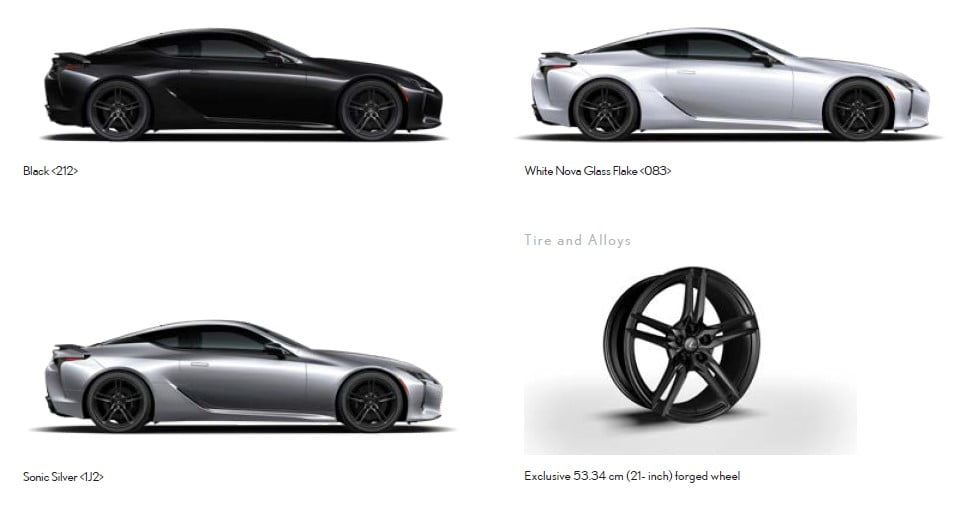 2021 Lexus LC 500h Limited Edition other exclusive features
Other exclusive features that you will find only in the limited edition of LC 500h are
3-eye Bi-Beam LED headlamps with headlamp cleaner
Front bumper and grille
Rear combination lamp
carbon fibre rear wing
CFRP (Carbon Fiber Reinforced Plastics) roof 
AlcantraTM upholstery 
Front sport seats & CFRP scuff plates
AlcantaraTM limited edition steering wheel
Limited edition console box and door trims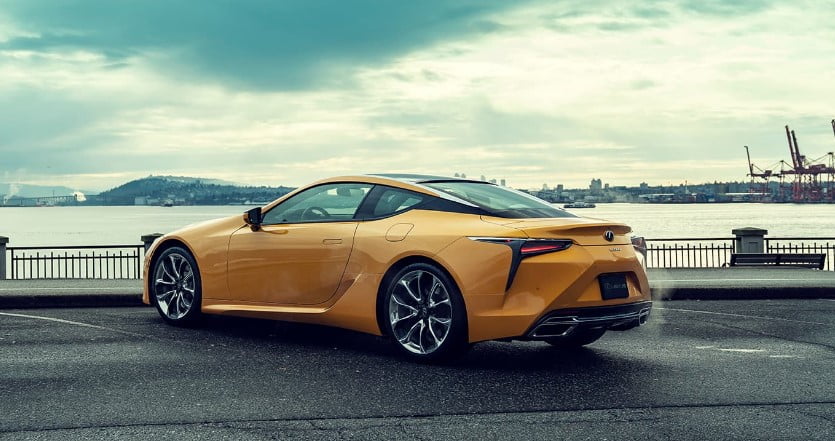 The 2021 Lexus LC 500h Limited edition is currently available in India at a price range of INR 2.156 Crores.