When I first look at this car, I got confused and thought about whether it's a sports car or an SUV. Then I took a look at its complete profile and I was amazed. 2021 Dodge Durango is an intelligent blend of a sports car and an SUV. This fact becomes more prominent when we look under its hood and we find a 700hp HEMI engine. Isn't it amazing? An SUV with the famous super powerful HEMI engine. There are also other things that make this SUV bold and very much desirable. I will talk about that also. But first, let's talk about its engine.
Dodge Durango engine options.
2021 Dodge Durango comes in a total of 8 variants or trims. The first four variants SXT, SXT Plus, GT, and GT Plus are equipped with a 3.6L Pentastar V6 engine. The 3.6L Pentastar V6 engine is not less powerful. It is capable of delivering up to 295hp of max power and a peak torque of 260lb-ft (352Nm). The next two models RT and Citadel comes with a 5.7L HEMI V8 engine that gives you a whopping power of 360HP with just a little press on the throttle. The four wheels get 390lb-ft of torque with this engine.
The other two top variants SRT and SRT Hellcat have 6.4L and 6.2L HEMI SRT V8 engines respectively. The SRT variant has the biggest engine with a 6.4L capacity but it is not the most powerful variant of this SUV series from the American car manufacturers. The 6.4L HEMI SRT V8 is refined to produce 475HP of max power with a peak torque of 470lb-ft (637Nm). It can also make 0-60 in just 4.4 seconds.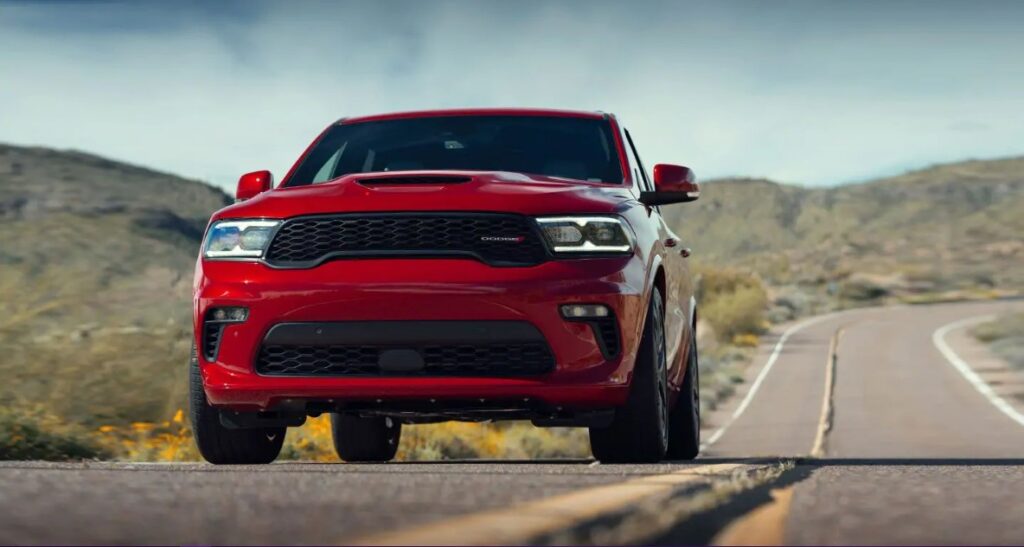 Read Also: 2022 Ford F-150 Lightning fully electric truck.
Durango SRT Hellcat is the most powerful SUV ever in terms of horsepower. With a 6.2L HEMI SRT V8 engine under its hood, it is well refined to produce a max power of 710HP and 645 lb-ft (875Nm) of peak torque. This Hellcat variant of Durango can go 0-60 in just 3.5s. It also offers a towing capacity of 8700punds which is another best-in-class feature of Dodge Durango.
Dodge Durango Styling Stance
Durango is not just about power. Its bold style and sports-car-like design make this SUV much more desirable. A look from the front and make you feel that it's cross over but when you look at its side profile then you come to know about its size. You realize that it's a full-size three-row SUV.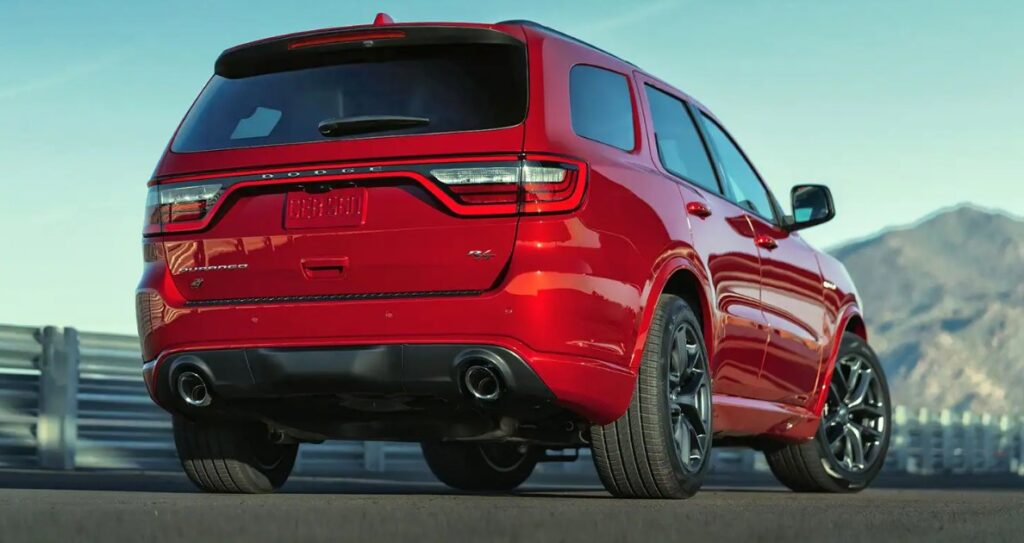 Also Read: 2021 lincoln navigator the highlights that make it a truly luxurious badge
Its front bumper looks more like Dodge Viper. It features Racetrack LED taillamps. Its body color comes with racing stripes that further improve its sports car stance. It runs on 20-inch Aluminum wheels that look lighter and matches the size of the SUV at the same time. The bonnet houses air vents for the turbocharger. Overall, the look of Dodge Durango is inspired by a race car and that race car must be Dodge Challenger (of course!).
Variants, Colors, and the Price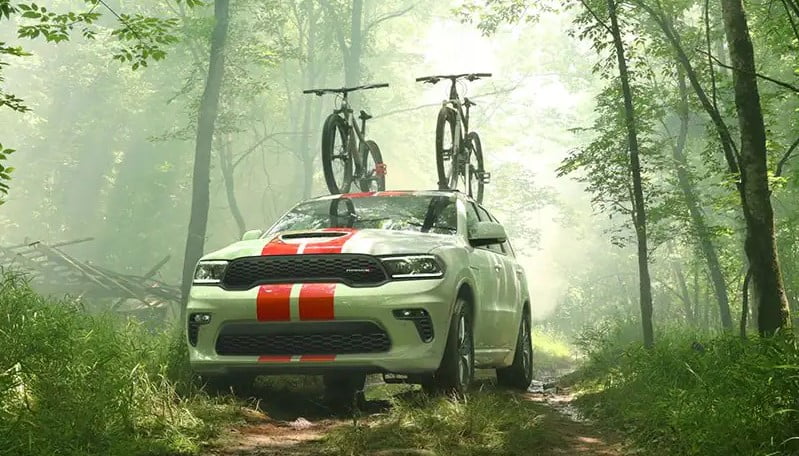 The eight variants of Dodge Durango are similar to the Dodge Challenger series. The eight variants – SXT, SXT Plus, GT, GT Plus, RT, Citadel, SRT, and SRT Hellcat are available in 11 colors with the option of 5 different colored racing stripes. The price for this racing car-inspired SUV 2021 Dodge Durango starts at $32,570 for the basic SXT variant and goes all way up to $80,995 for the most powerful variant SRT Hellcat.