After being in exile for 12 years, the world's most badass SUV is finally back on the market. This time it has come with electric power. GMC has come up with an all-new Hummer EV SUV and Pickup truck with more mind-boggling capabilities and features. The 2023 GMC Hummer EV SUV and Pickup deliver insane torque of 11,500 lb-ft and max power of 1000HP.
Insane Power of a Hyper Car
The GMC Hummer EV with no limits, no emissions, and no equals. It will leave everything you thought possible in a cloud of dust. The quiet revolution begins with a nearly silent all-electric propulsion system that offers 1000 horsepower and 11500 pound-feet of torque.
Watts for Freedom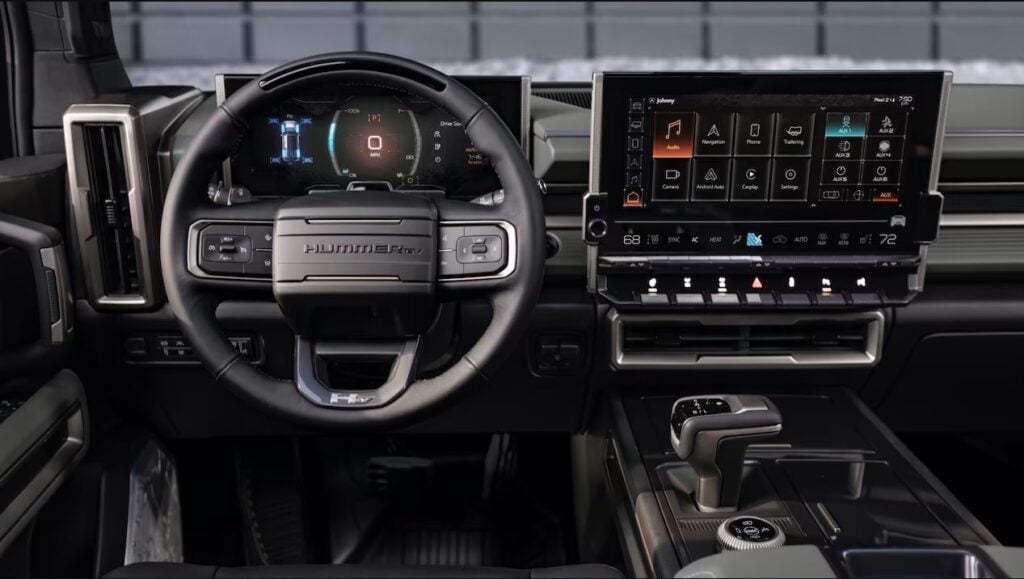 For the brave souls who dare to engage Watts To Freedom, the thrill of accelerating 0-60 in approximately 3 seconds. The next generation of Super Cruise, a driver assistance feature, offers hands-free driving with automatic lane changing on compatible roads. For remarkable driving precision, Hummer EV is engineered with segment-exclusive four-wheel steering to reduce turning radius and enhance overall maneuverability.
Read Also: 2023 Mercedes EQS SUV
Read Also: 2024 Ferrari Purosangue a four-door SUV cum sports car
Insane driving range
The Detroit-built Hummer EV with Ultium batteries and drive units to maximize energy storage. With 800-volt dc fast charging up to 350 kilowatts, you can charge nearly 100 miles in just 10 minutes. Things get even more revolutionary when you head off the pavement because off-road dominance is engineered into every aspect of the GMC Hummer EV. It all starts with towering ground clearance made possible by specially engineered 35-inch tires for an optimal balance of on and off-road performance. Its 37-inch tire is capable for those who demand even more.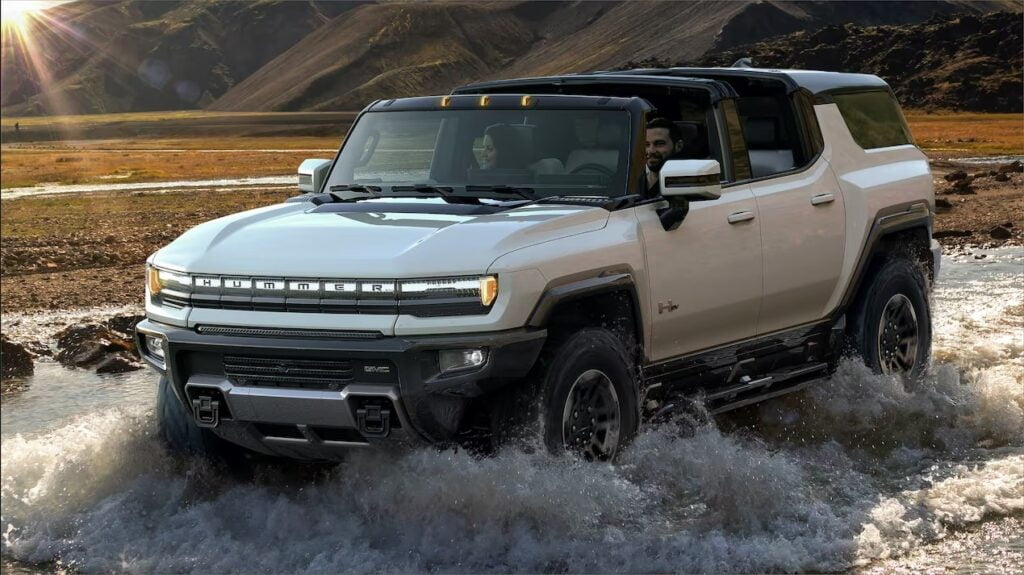 With customizable drive modes, Hummer EV puts a whole new level of off-road mastery at your fingertips. To take on the toughest obstacles, you have to just initiate the available first-of-its-kind extract mode and Hummer EV activates its adaptive air ride suspension to lift approximately six inches.
Camera for a 360-degree view
For driving information in real-time, ultra vision offers a segment-leading number of camera views with up to 18 including underbody forward and rear-facing cameras. So you can enhance performance, maximize capability and leave the world behind.
Read Also: Top 10 best luxury SUVs you can buy
Read Also: 2022 Lincoln Navigator is coming and what's new this time
Crab Walk
There is a first-of-the-kind new feature called Crab walk. With the Crab Walk feature, Hummer EV has the ability to drive diagonally.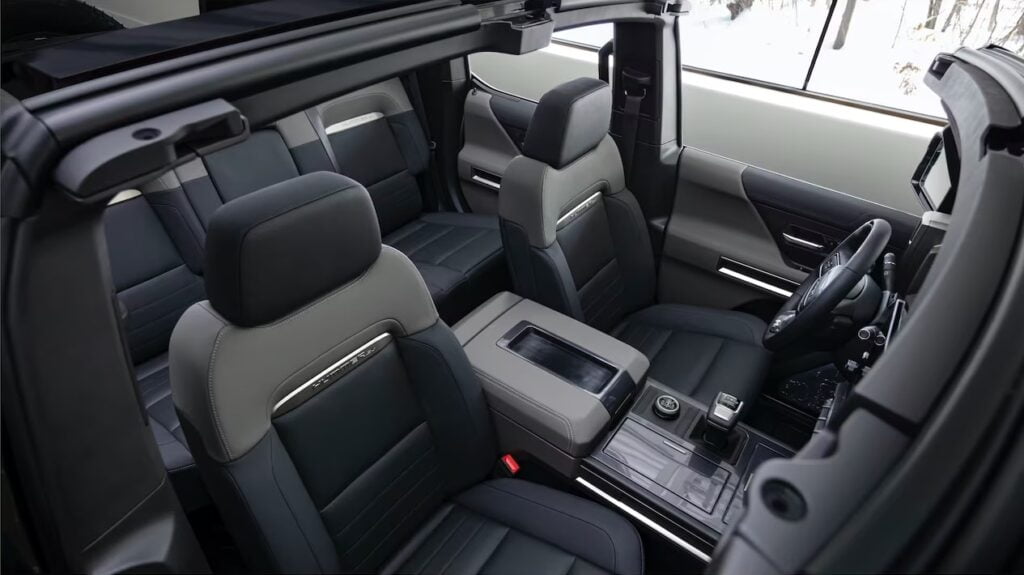 Under Body Armor
A full underbody armor and rock sliders help make the EV ready to conquer even the toughest terrains. It's innovation engineered to ensure domination but Hummer EV is much more than an off-road beast.
From the distinctive signature of its six-bar grille to its micro-optic welcome walk-away and battery charging animations, every aspect of the GMC Hummer EV has been designed to look and act. Unlike anything out there Hummer EV delivers an unprecedented combination of innovation and luxury. The industry-leading infinity roof, transparent sky panels, and rear drop glass give the Hummer EV an immersive open-air design. So you can experience the world like never before or even the universe for that matter.
Read Also: 2023 Rivian R1S an Electric SUV with surprising features