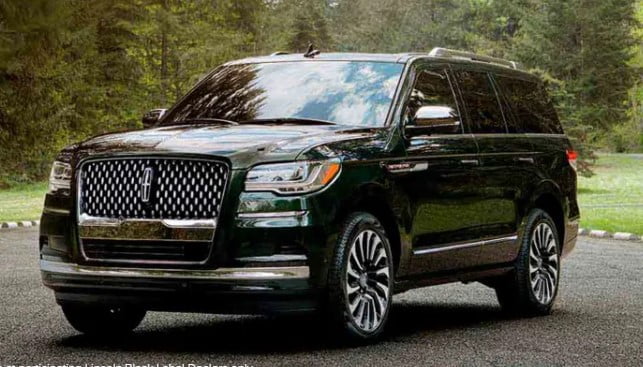 When Lincoln introduced the fourth generation Navigator in 2018 we called it a huge step forward for the brand. Packed with technology and with a single-minded focus on luxury. It was everything we were hoping to see from this American icon. But the full-size luxury market is far different now in 2021. With the new and hugely improved 2021 Cadilac Escalade on the scene and the promising Jeep Grand Wagoneer not far behind. With that in mind, Lincoln is taking the same approach to luxury and technology that made Navigator a standout with this refresh. 2022 Lincoln Navigator is now more focused on luxury.
2022 Lincoln Navigator – Exterior
Now, this is a refresh so you're not going to see big dramatic design changes. But what Lincoln has done? They have made a few tweaks to bring the 2022 Lincoln Navigator more in line with the rest of the family. This vehicle debuted first. But after that, the vehicles like the Nautilus, Corsair, and Aviator came out with a slightly softer and more elegant design. The changes to the headlight, grille, and front fascia along with changes at the back bring this car more in line with the rest of its siblings.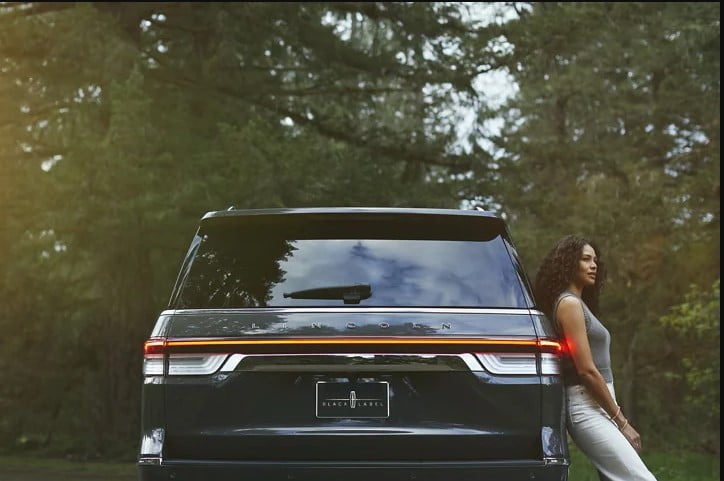 At the back, there are even fewer changes than there is upfront. You have a new vehicle spanning led tail light. This is a slight tweak of the existing design and it's kind of softer and more rounded in the entire assembly. And again that's to bring it more in line with the rest of the Lincoln family. And kind of tame some of this vehicle's hard edges that were there when it debuted in 2018.
2022 Lincoln Navigator – Interior
Now the interior is where you're going to see the more substantial changes. These still aren't dramatic but they're the kind of small little details that make a luxury car – a luxury car. Now, this vehicle has one of the two new black label trims and that comes with this gorgeous matte wood. That, on the dash, has little square etchings. It's kind of an odd design touch but it really works. It shows that there's just a little bit more care in how this cabin was crafted but it's the tech story that really has us excited about this interior. You get a new larger 13.2-inch touchscreen and a 12-inch digital instrument cluster.
But the biggest news is the arrival of active glide. It means the arrival of the blue cruise. This is Lincoln's version of this. The navigator is the first vehicle to get blue cruise technology and we cannot wait to try it out. We've driven it in the 2022 Ford F-150 Lightning already and we were hugely impressed. One thing that we did notice and we are a little bit disappointed about that. In the F-150 where the driver-facing cameras and infrared emitters are well-hidden while in the 2022 Lincoln Navigator it's just kind of got a module tacked onto the dash. That's a kind of inelegant solution for a luxury vehicle. With that said, the arrival of active glide is big news. With Cadillac already offering supercruise and Jeep adding a version of its active drive assist to the grand wagoneer in the near future.
The infotaiment system
Beyond that, you still have the same robust tech suite. You have wireless Apple CarPlay. You have an Infinity number speaker stereo from Revel audio which is arguably one of the best in the business. There are these amazing 30-way adjustable seats. And overall it's just a very nice place to spend time. It still feels like a very well-built cabin with premium materials. There is some unfortunate plastic. We wish this piano black here were wood but beyond that, we really liked the Navigator's interior before. We're really going to like it now.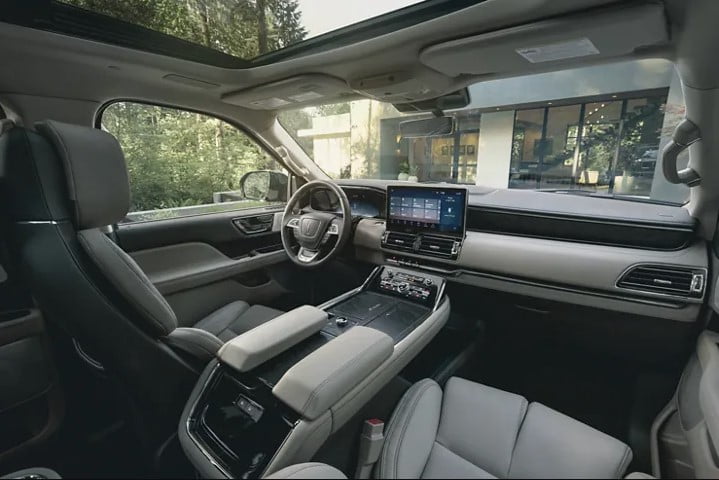 There are also some exciting changes in the back and one of the most substantial. If you're spending a lot of time back here is the arrival of an updated link and play rear-seat entertainment system. Now we don't normally recommend rear-seat entertainment systems because an iPad is cheaper and easier to replace. Once these are in they're in. But there are some cool features here. It's compatible with Amazon Fire TV. So, you can stream whatever you feel like right to this display. And it's a touch screen so you can swipe around. The screen is as responsive as any iPad which is great too.
As for the seats themselves. They're still the same very comfortable captain's chairs with heating and ventilation. You can control them along with the audio and the climate via a new 5.2-inch touchscreen mounted on the center console. That's a cool touch and it definitely makes the back feel a little bit more special.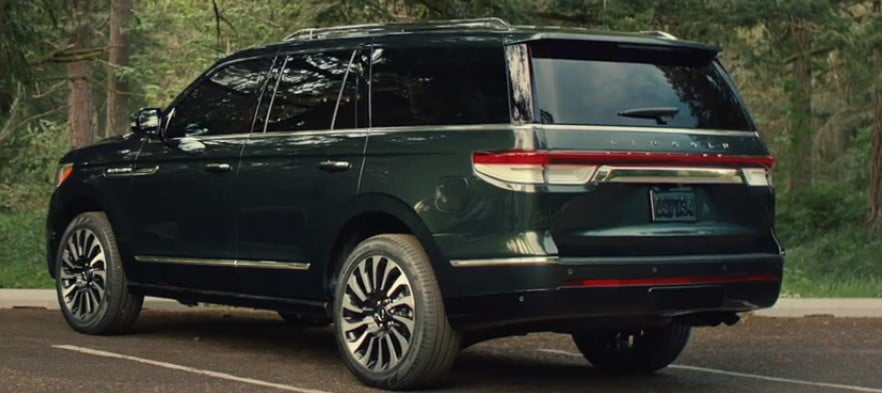 The competitors of 2022 Lincoln Navigator
Lincoln's design and technological changes bring the 2022 Navigator far forward in a more competitive segment but it's the arrival of active glide only. The third ford product to offer hands-free driving has us most excited with similar technology in the Cadillac Escalade already and coming to the Jeep Grand Wagoneer. These three vehicles are going to be competing in a new and exciting way. The company has not revealed full details of its specs and features. It is very much likely to have almost similar specs and features from its current version 2021 Lincoln Navigator.
For much more, on the 2022 Lincoln Navigator make sure to check out TAB – The Auto Blogs and follow us on our Facebook, Twitter, and telegram channel.