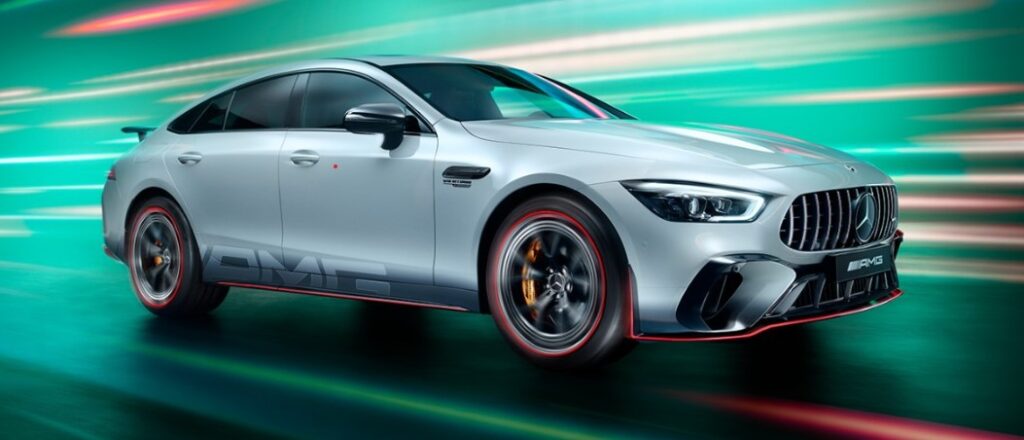 The next month is going to be very exciting for car lovers in India because these four cars are set to make their debut. SUVs and electric cars are among the latest models to be released. Maruti Suzuki's Fronx, the newest in its family of SUVs, and MG Motor's Comet EV, MG's second electric vehicle in India, are two of the most eagerly awaited debuts.
Mercedes-Benz India also has great news for the nation's sports car aficionados as the company has officially announced the upcoming arrival of the highly awaited AMG GT 63 S E Performance. A couple further models are about to enter the Indian auto market.
So let's talk about these exciting four-wheelers.
Maruti Suzuki Bronx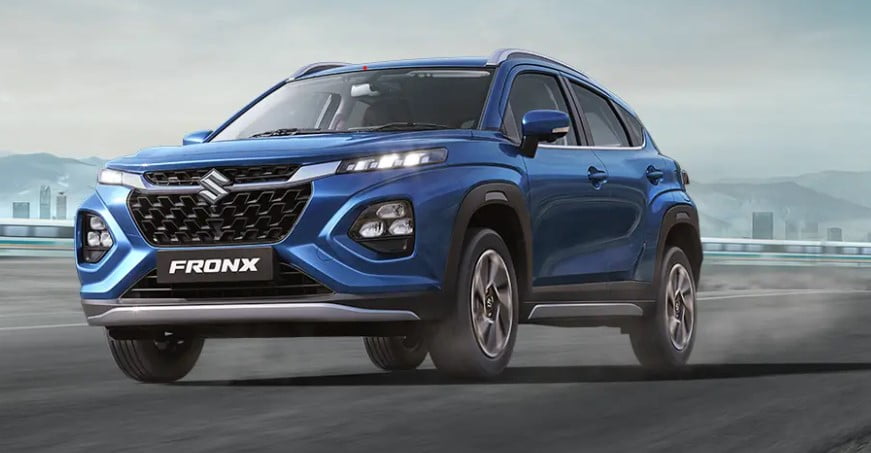 The Fronx SUV was presented by Maruti Suzuki earlier this year at the Auto Expo 2023. The Baleno hatchback and the Grand Vitara's front end are clearly recognizable in the car's appearance. The Fronx is anticipated to compete with vehicles like the Tata Punch and Nissan Magnite while being smaller than the Brezza sub-compact SUV. The Fronx is already accepting reservations, and it has apparently already taken over 13,000 of them.
With its outstanding selection of features and technology, the Maruti Fronx is poised to cause a stir in the automotive sector. A superior driving experience is promised with the 1.0-liter K-series Turbo Boosterjet engine, which includes Progressive Smart Hybrid technology. Both the five-speed manual transmission and the six-speed automatic transmission have paddle shifters to provide drivers even more control over their vehicles.
The Fronx also offers an Advanced 1.2L K-series Dual Jet, Dual VVT engine option for those who prefer a more potent motor. Its engine's Idle Start-Stop technology is built to enhance fuel efficiency while still producing a significant amount of power. According to their preferences, drivers can select an AGS gearbox or a 5-speed manual transmission.
Drivers can be certain that the Maruti Fronx will give a smooth, comfortable ride with lots of power and cutting-edge technology features regardless of the engine and gearbox combination they select. The Fronx is the ideal car for drivers who expect nothing less than the finest, whether they're travelling to work or hitting the open road.
MG Comet
MG Motor had planned to debut its new, reasonably priced electric vehicle at the Auto Show, but the introduction was postponed and it will now be available in the second quarter.
The Comet EV is anticipated to be unveiled the following month and is based on the well-liked Chinese electric vehicle, the MG Air or Wuling Air EV. It is certain to create a sensation as MG Motor's second electric car in India, following the ZS EV. The Comet EV will also be the smallest electric vehicle on Indian roads at the same time, and due to its tiny size, it is ideal for commuting in urban areas.
The Comet EV is expected to prove popular among Indian consumers thanks to its competitive pricing, cutting-edge technology, and eco-friendly design. As more and more drivers transition to electric cars, MG Motor's dedication to delivering cutting-edge models to the Indian market is going to pay off in the long term. Because of forward-thinking businesses like MG Motor, the future of transportation in India appears to be more promising than ever.
While the information on the MG CComet EV's battery pack and electric motor is presently lacking, early indications indicate that the battery pack's capacity will be somewhat more than 20 kWh. This is a viable option for city driving and short commutes with a stated range of between 250 and 300 kilometres on a single charge.
The Comet EV is anticipated to have a power output of about 40 horsepower, which will be more than adequate for the majority of driving situations. With its cutting-edge electric motor and effective battery pack, the Comet EV is certain to offer a quiet, pleasant, and smooth ride with little impact on the environment.
Mercedes AMG GT 63 S E Performance
The high-performance AMG GT 63 S E Performance, which will be unveiled by Mercedes-Benz India next month, is guaranteed to delight sports car aficionados all across the nation. The company's success in Formula One served as inspiration for this vehicle, which has a 4.0-litre V8 bi-turbo engine and an electric motor, making it the most potent AMG in production.
The AMG GT 63 S E Performance can accelerate from 0 to 100 kmph in only 2.9 seconds and has an astounding peak torque of 1,400 Nm and 843 horsepower. This makes it one of the world's quickest vehicles, capable of providing an exhilarating driving experience that is certain to create an impression.
The vehicle is an environmentally responsible choice for short commutes or city driving because of its electric motor, which allows it to drive up to 12 kilometres in electric-only mode. This shows Mercedes-Benz's dedication to sustainability and is a big step in lowering the carbon footprint of high-performance automobiles.
Overall, Mercedes-engineering Benz's expertise and dedication to innovation are demonstrated by the AMG GT 63 S E Performance. It will undoubtedly be popular with fans of sports cars and establish a new standard for performance and speed in the Indian automotive industry.
Lamborghini Urus S
The Urus model now offered in India will be replaced by the Urus S, Lamborghini's entry-level SUV. This new SUV, which is already on the market in various countries, will be placed beneath the just-released Urus Performante SUV.
The Urus S, a more potent variant of the normal Urus, is a new super SUV from Lamborghini that is about to be released. The Urus S will dazzle sports car lovers with its outstanding performance thanks to an extra 16 horsepower.
The Urus S's twin-turbocharged 4.0-litre V8 engine can produce a maximum torque of 850 Nm and 666 horsepower. One of the quickest SUVs on the market, the Urus S has a peak speed of 305 kph and can accelerate from 0 to 100 kph in under 3.5 seconds.
The engine is mated to an automatic transmission with an eight-speed torque converter that sends power to all four wheels for the best performance on a variety of surfaces. For drivers that need the best in terms of speed, power, and handling, the Urus S is a flexible option.
Ultimately, the Lamborghini Urus S is evidence of the company's dedication to engineering brilliance and innovation. It will undoubtedly be popular with fans of sports cars and establish a new standard for performance and speed in the SUV market.