Modern Retros are becoming more and more popular these days for all types of people who want a retro feel and look, with modern riding technology and reliability. We thought a lot about this list and it's not a worse to best, more a collection of bikes to look at if you're into modern retros. We're going to go in this list in price order ascending and what we want to know from you at the end is two things. So number one money, no object which bike would you like to have in your garage but number two if it was your money which one would you actually have. So here we are presenting you the list of top retro motorcycles coming in 2022.
Top Retro Motorcycles of 2022
Kawasaki Z650RS
BSA Gold Star
Triumph Bonneville
Yamaha XSR 900
Ducati Scrambler Urban Motard
Suzuki Katana
Ducati Scrambler 1100 Tribute Pro
Kawasaki Z650RS
The first one in this list of top retro motorcycles is the lighter version of the Kawasaki Z900 RS.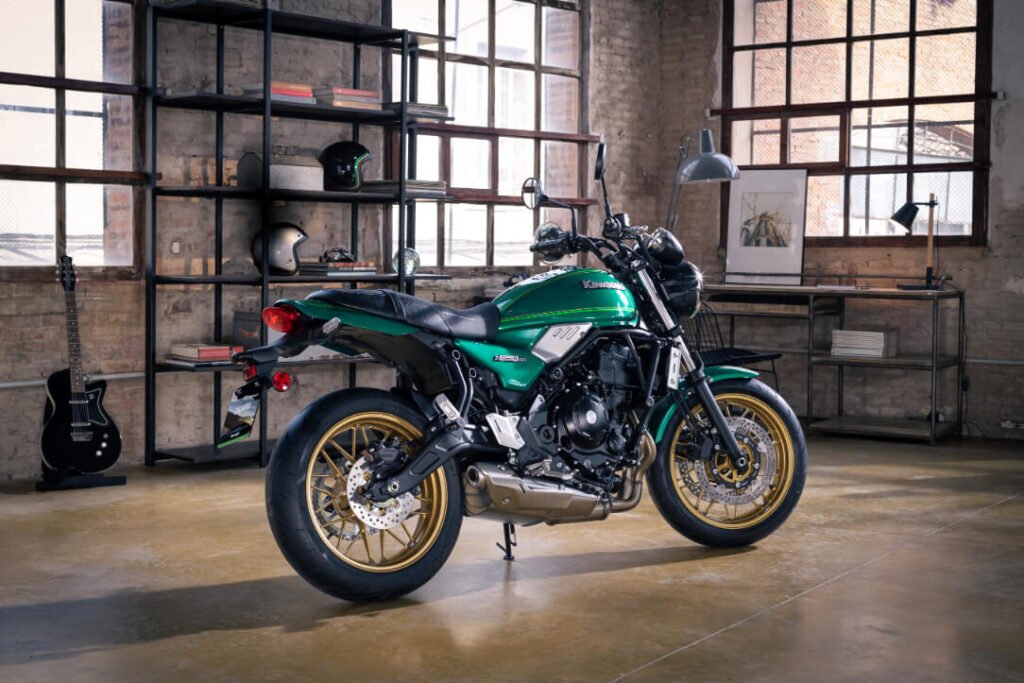 This is essentially the Z650 modern naked platform but with the incredible good looks of the Z900RS. Now it's not going to be as punchy as that bigger sibling so about 67 horsepower peak as opposed to well over a hundred but realistically the 650 is aimed at a completely different rider. It's not for that more experienced sporty rider but someone who's looking for their first big bike with something that looks manageable and not too intimidating. But still offers a few thrills if you really do push it and then there are the looks.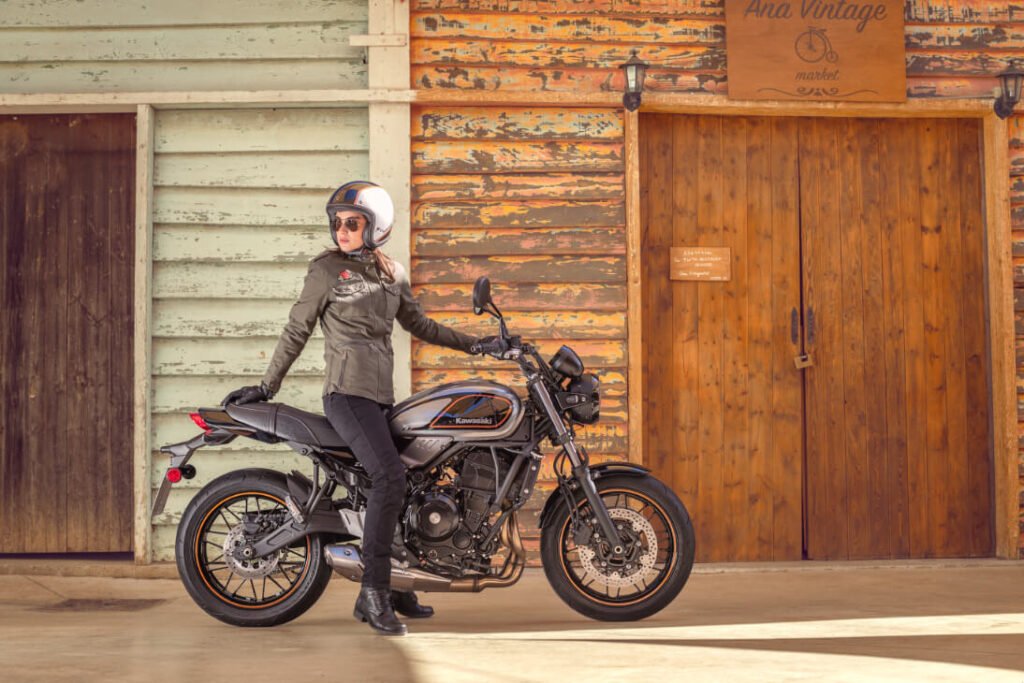 Plenty of these bikes are going to be sold for aesthetics and it has to be said that Kawasaki has done an incredible job of styling with the color choices. We wouldn't be surprised at all if this is a great seller in 2022, especially at that very tempting price point. The only potential spanner in the works is the Triumph Trident. It's not quite as retro-looking but it does offer a bit more performance for a similar price point.
So that's definitely one to try out if you're thinking about the Z650RS. Also the XSR700 from Yamaha, it's been a very popular bike since it was launched and it's easy to see why? So, definitely check those two out if you're thinking about the Kawasaki.
BSA Gold Star
Now, also down around this price point we've got the newly announced BSA Gold Star. This is the first new bike announced by the reincarnation of an iconic British motorcycling name and yeah it's gonna have to be around the seven-grand mark. If not less to compete with its main competitor the Royal Enfield Interceptor. Specs-wise they're very similar.
So similar power, similar torque, similar dimensions, similar chassis, and even aesthetically they look very similar. The only key thing that differentiates them is the engine. So, the Enfield's a twin it's going to be a little bit smoother than the big thumping single in the BSA.
We are pretty much impressed with it. Style-wise, it looks the nuts, and also the finish looks pretty decent. I just think the success is massively gonna hinge on the pricing. Because if it gets a little too steep, you're getting up to Triumph street twin money at $8,400 and that bike is better spec'd. It's faster and also even though the build is decent on the BSA, it's not quite at the Triumph standard. So, can it get low enough to be competitive with the six grand starting price of the Enfield Interceptor? It's a tall order but hopefully, they can do it.
Read Also: Top 5 Sports bikes in the world
Triumph Bonneville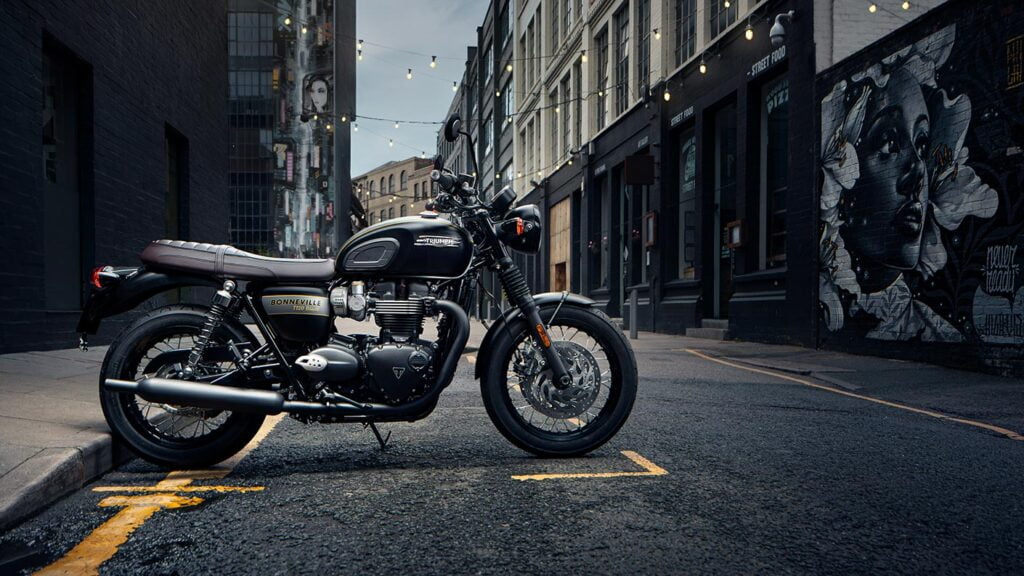 Now speaking of the Bonneville lineup. We've got the new gold line special edition paint jobs for 2022. They offer a more vibrant punchy color option with a bit of hand-painted gold lining just to give it that more premium touch than the standard paint offerings. They're not limited in terms of like by number. They're not just 500 of each. They're just limited by time. So they're available for 2022 and then we guess on the 1st of January 2023 you'll no longer be able to order one.
The entry point for the gold lines will be the T100 at 9900 pounds. So that's 600 quid on top of the standard most basic paint job and then you've got the street scrambler, the T120, the 1200 Scramblers, the Bobber, and the Speedmaster. All with their own gold line finishes and then there's a special edition of the Street Twin that has won the turn-up edition of the Thruxton and the two two one edition of the Rocket 3. So there's something a little more vibrant on offer for the whole Bonneville lineup this year. You can read more about this Bonneville lineup in this detailed review.
Yamaha XSR 900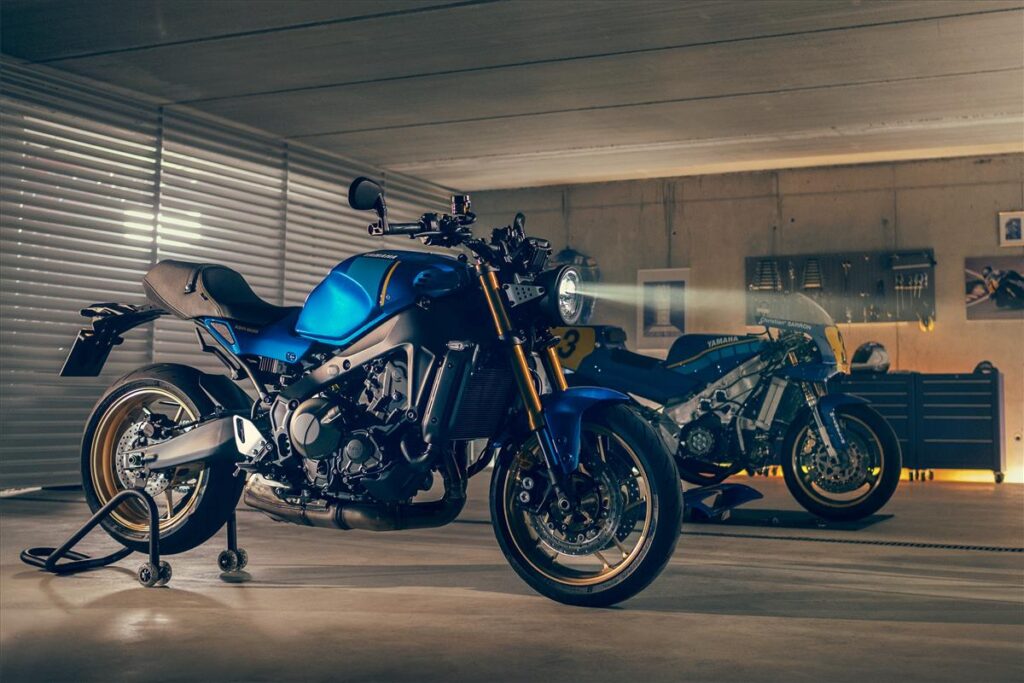 It's a completely different proposition. It's more sporty and orientated than the laid-back and easy-going vibe of the Triumph Bonnevilles but what a lot of bike for your money. It is a retro body kit essentially on the MT-09. It's pretty incredible, especially at this price point. The main thing is the engine. So it's an 890cc inline triple and it's just a joy to use on-the-road horsepower peaks. So that's plenty but also it's got bags of mid-range and the sound is beautiful for stock exhaust. The only thing you wouldn't like about it is the looks.
Now that is subjective but it's just not the sort of bike. Normally, I will go for the XSR though it comes in and solves that problem. Visually it's not perfect. The seat hump will take a bit of getting used to. Also, it's obviously a modern chassis and engine just with some retro-looking bits bolted on. However, as a bike to ride and at that price point and with looks that are more palatable than the MT series, this one is a very strong proposition in our book.
Ducati Scrambler Urban Motard
The next bike on the list of top retro motorcycles is the Ducati Scrambler Urban Motard, priced at $11,695. You must have really enjoyed the Scrambler Night Shift which is a more road-focused version of the Scrambler Icon. So lower flat bars but what we think it could have benefited from genuine road tyres instead of those knobbly or semi knobbly Pirelli mt60s and it has also got the 18-inch front wheel. But that's basically what Ducati has done with the Urban Motard.
It's got super sticky Pirelli Diablo Rosso tyres and then a more agile 17-inch front wheel. On top of that, they've given it an awesome paint job that looks like an inspiration from their own Hyper Motard 950 RVE which was announced last year. This now looks like the most exciting bike with a road focus in the whole scrambler lineup.
Suzuki Katana
The looks which course throwback to the original Katana. it is not going to be everyone's cup of tea but it is one of those bikes that do look better in the flesh and it's always going to stand out from the crowd.
Underneath it, you've got a bike that's very nice indeed to ride. You've got an inline-four that's super smooth, quick, and powerful. The chassis is good. It handles and stops as well as it goes.
For 2022 it gets a few updates that are inherited from its modern equivalent the GSX S1000. So, a few tweaks to the engine to make it euro 5 compliance. A little bit more power and some tweaks to the electronics as well. But also has a couple of new paint jobs and it looks particularly good in the deep sort of royal blue with the gold rims.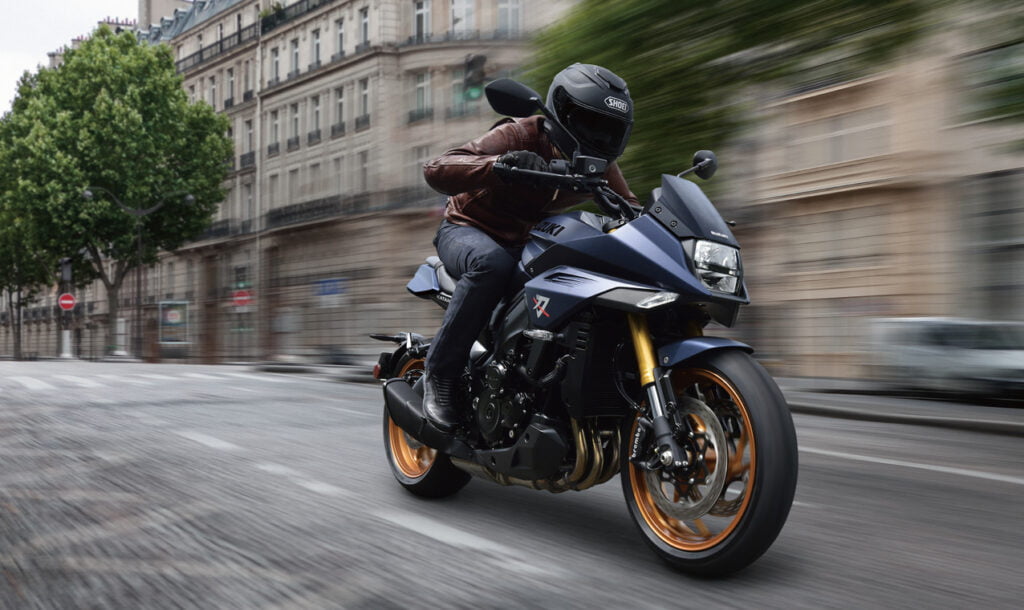 Ducati Scrambler 1100 Tribute Pro
Now the second Ducati Scrambler on this list of top retro motorcycles is the bigger 1100 version. For 2022 they've announced this Tribute Pro which is a slightly more retro alternative to the standard Dark Pro and Sport Pro. It takes the same l twin air-cooled engine that makes about 85 horsepower.
The chassis is pretty much the same but they've just given it some black spoke wheels, a brown saddle, a yellow paint job, and a heritage Ducati logo. All to celebrate 50 years since they started making air-cooled twins. Certainly looks very nice and a little more understated than the Urban Motard. But this has got to be one of the most highly anticipated and desirable bikes in the retro market in 2022.
Kawasaki Z900RS SE
At the upper end of the pricing spectrum at $12500 is the new Kawasaki Z900RS SE. So it takes the standard Z900 RS which is already a decent bike quick for a retro and handles very nicely indeed. But it just adds a bit more spec in terms of performance as is always the way with the Kawasaki SE versions.
So there's now Brembo's m4.32 brake calipers, a radial master cylinder, and steel braided hoses, the new set ends in the fully adjustable upside-down fork, and then an Ohlin's s46 shock which is also fully adjustable. It should be a decent upgrade on the standard bike. You also get the SE logo on the side panels and the yellow ball paint job with the gold rims. It also should be a hoot to ride. On paper out of this list, it's between this bike, the XSR 900, and the Speed Twin which hasn't been updated.
Top Retro motorcycles which have not been updated this year
Still, plenty of other options to consider for 2022 that haven't been updated for this year.
So the Moto Guzzi V7 was updated last year with a bit more power and also it's one of the most characterful bikes in the retro market. The BMW R90S, be it the urban GS or the standard pure version, or the top-spec R90, there's something for everyone in that range. You get the distinctive power delivery and bark of the boxer twin.
The benchmark is the Royal Enfield 650 Twins. The Interceptor is one of the best-selling bikes in the UK and it's easy to see why it's so much bike for your money that six-grand price point is just so difficult to beat. In fact, that's why it makes a great starting point in the search for a retro bike. Because it just shows you what you can get for the lowest price.
It is the current list of top retro motorcycles that you can buy in 2022. Surely, there will be more bikes joining this list as the year goes by.
Let us know which one you'd pick both in terms of like dream bike but also if you had to go and pay for it yourself which one would be your choice. Let us know down in the comments and if you're new here and you want to keep updated about the new bikes, like our Facebook page.